Podcast: Play in new window | Download
Subscribe: RSS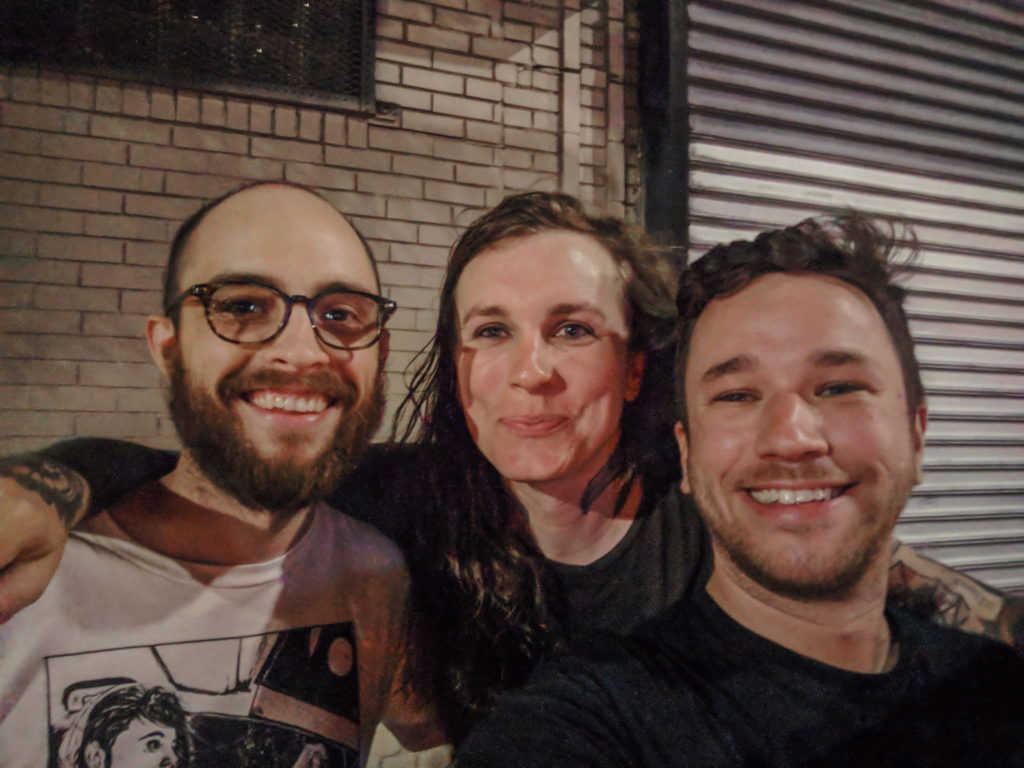 Evan and Pat are back to talk about seeing Against Me! Cherry Glazerr, and Taking Meds at the House of Vans in Brooklyn!
Against Me! has been a mainstay in our lives since 2003 and it was a blast to go together and sing our little hearts out. We talk about discovering Against Me!, Warped Tour, the songs we love, and the highlights of the night. In the words of Mikey Erg "I defy anyone to tell me that this wasn't the best Against Me show."
Plus! Laura covered the Mountain Goats' "Going to Georgia." The cherry on top of a perfect show.
The whole lineup was great. We really enjoyed Taking Meds and their brand of East Coast punk—their songs set the night off to a strong start. And Cherry Glazerr were a force of nature—the wild energy and upside down singing was a lot of fun to watch.
PS – If you're gonna mosh, read the room. If you're gonna crowd surf, be cool. If you're gonna get on the stage, leave the musicians alone. Don't be that guy.
Against Me! at House of Vans Brooklyn – 8/3/18 Setlist (via)
I Was A Teenage Anarchist
White Crosses
Crash
Don't Lose Touch
New Wave
Piss and Vinegar
I Still Love You Julie
Reinventing Axl Rose
Turn Those Clapping Hands into Angry Balled Fists
T.S.R. (This Shit Rules)
Cliché Guevara
From Her Lips to God's Ears (The Energizer)
Haunting, Haunted, Haunts
Pretty Girls (The Mover)
Miami
Joy
Transgender Dysphoria Blues
Walking Is Still Honest
Pints of Guinness Make You Strong
True Trans Soul Rebel
Encore:
Going to Georgia (The Mountain Goats cover)
Two Coffins
Up the Cuts
Black Me Out
We Laugh at Danger (And Break All the Rules)
[vc_row][vc_column][vc_single_image image="888″ img_size="large"][/vc_column][/vc_row][vc_row][vc_column width="1/2″][vc_single_image image="890″ img_size="large"][/vc_column][vc_column width="1/2″][vc_single_image image="885″ img_size="large"][/vc_column][/vc_row][vc_row][vc_column width="1/2″][vc_single_image image="887″ img_size="large"][/vc_column][vc_column width="1/2″][vc_single_image image="889″ img_size="large"][/vc_column][/vc_row][vc_row][vc_column width="1/2″][vc_single_image image="891″ img_size="large"][/vc_column][vc_column width="1/2″][vc_single_image image="886″ img_size="large"][/vc_column][/vc_row]