Holy shit! Our next and final show of 2017 is tomorrow, Sunday, 12/3, at 7:00 pm and our guests will be comedian Maeve Higgins (Inside Amy Schumer, Maeve In America) and Bartees & The Strange Fruit. We'll be talking with Maeve about the song "White Ferrari" by Frank Ocean, which is a truly killer track. Ahead of the show, we'd like you to get to know our guests!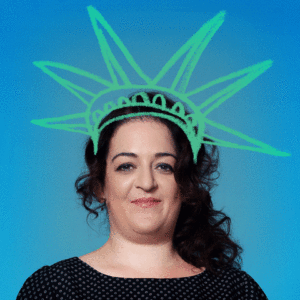 Maeve Higgins is an Irish comedian living in New York City who hosts the hit podcast Maeve In America, which is all about real-life immigration stories. She's also the co-host of Star Talk with Neil deGrasse Tyson on National Geographic and has appeared on Inside Amy Schumer. Pretty damn cool! Maeve has performed stand-up all over the world and can be seen bopping around the New York scene many nights of the week, including her brand new weekly show Butter Boy with past Repeater guests Aparna Nancherla and Jo Firestone. Check out this sweet-ass interview with these rockstars: https://www.metro.us/entertainment/butterboy-comedy-littlefield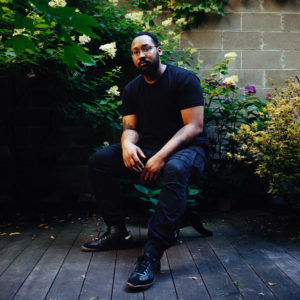 Our musical guest, Bartees & The Strange Fruit, is the brainchild of frontman Bartees Cox, Jr and they just released their first single this past week. The song, Going Going, is a fuzzy, haunting track about "growing up in and eventually leaving Oklahoma, and looking back on people in the Black community who taught me key lessons on resilience and faith, and to not be afraid of who might be knocking on the door." It's a great debut single and we're excited for the rest of the album "Magic Boy" to drop on 12/8 from Pineapple Record Co.
Join us this Sunday to hear what "White Ferrari" meant to Maeve and to hear Bartees play it live. We'll be starting at 7 pm this month, so don't show up late! As always, we'll be at QED in Astoria and remember to pre-order tickets for your chance to win music from Hi-Fi Records.